The deadliest riot in Penang 1867 happened between 2 rival Malay gangs of triads.  The Malay gang comprises of "Bendera Putih" White Flag , and "Bendera Merah" , Red Flag while they are also joined by factions of Chinese Triads. Red Flags aligned themselves with Ghee Hin while Red Flag aligned themselves with Toh Peh Kong. Red  and White flag members consist mostly of Jawi Peranakanan and Indian Muslim comunity. The Riot started with glitches of misunderstanding during the awal Muharram Celebration at George Town during 1867. While later , the Chinese rival triad joined in taking sides and the riot became full blown.
Penang was in disaster during 1867 with rival groups with weapons on streets. Weapon ranges of simple stick, rocks musket and even canon.  Lieutenant-Governor of Penang, Archibald E. A. H. Anson arrived at Penang and ordered soldiers to be stationed on the streets blocking all roads with anything available , trolley, woods to prevent clashes.
The clashes ended when Sir Archibald E. A. H. Anson negotiated a peace deal with factions surrendering their weapons for payments.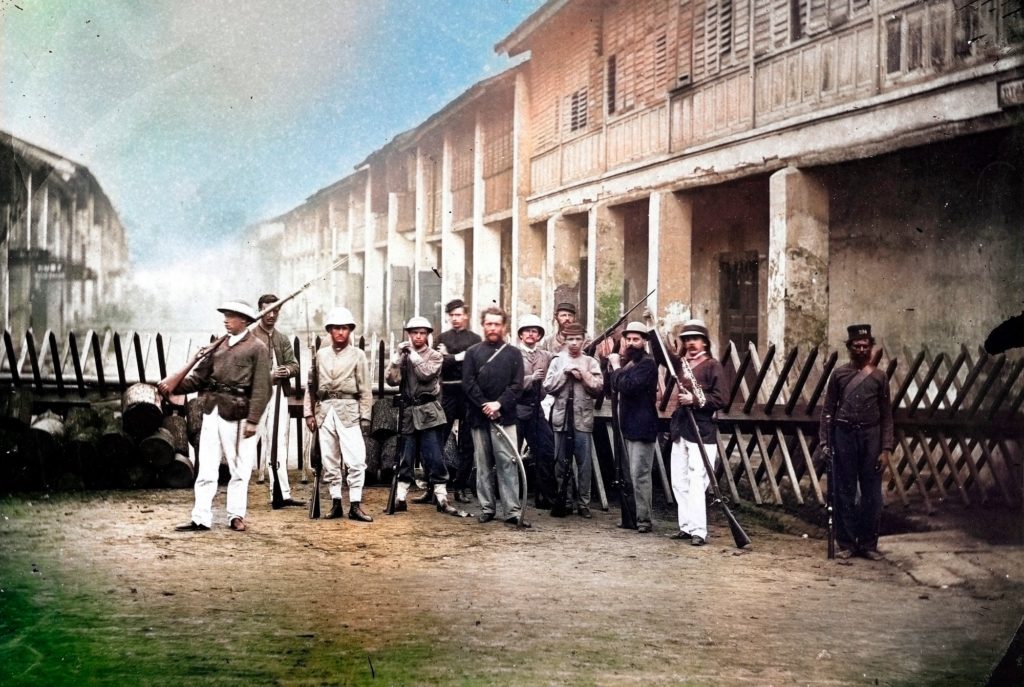 Kapitan Keling Mosque